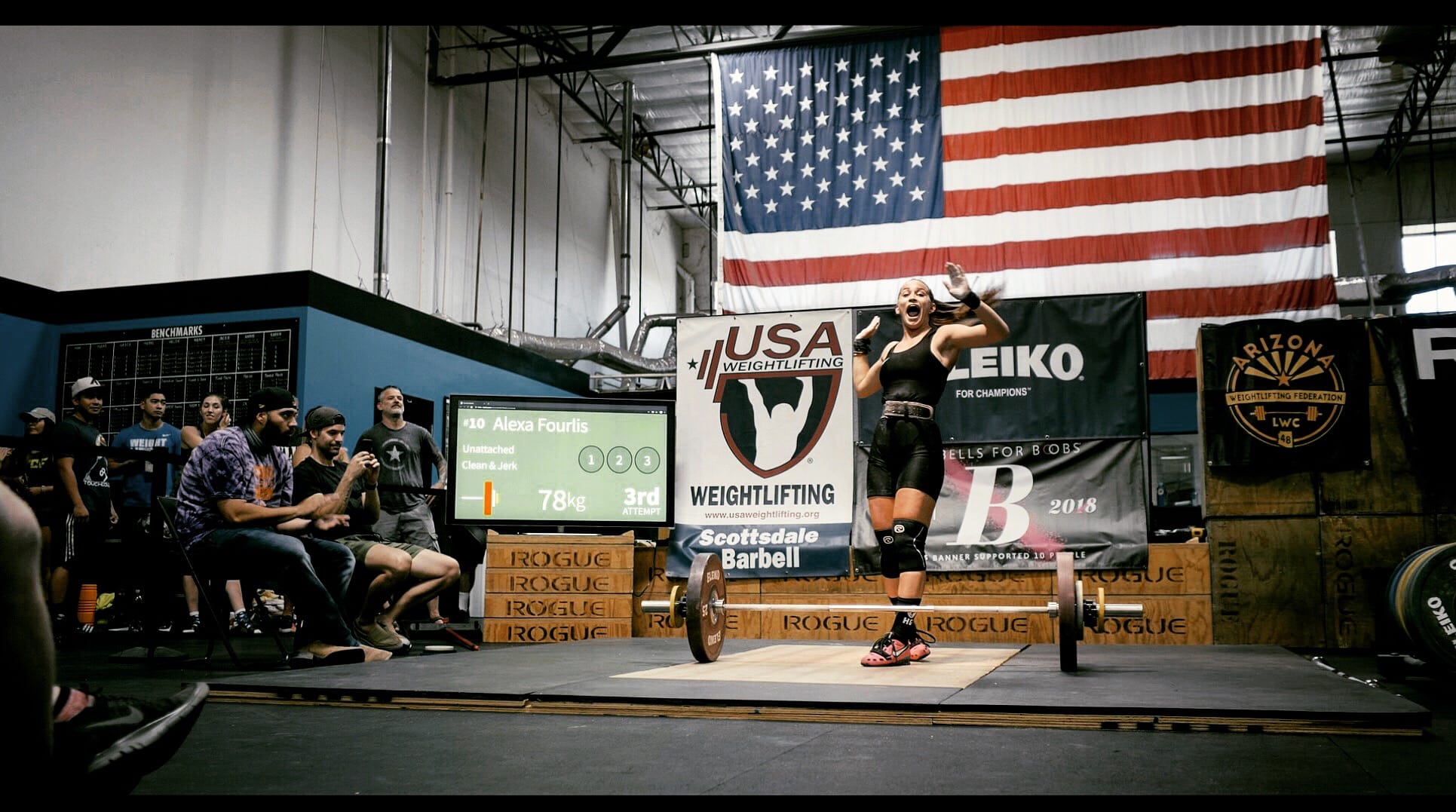 Alexa Fourlis
Tell Us About Yourself!
I am 24 years old and was born and raised in Arizona. I grew up competing in rodeos with my horses and ran track until I found my true love for weightlifting and Crossfit in high school. I love to travel as much as possible and if I am not working or training you can usually find me on a beach.
How Did You Find CrossFit?
I found Crossfit in 2009 when I was 14 years old. I had always played sports growing up and wanted to get stronger and find something else to challenge me. My dad is a fireman and told me that he heard one of his fellow firemen ran something called a Crossfit gym out of his backyard and that I was welcome to try it out. I showed up on my first day as a skinny 14 year old to a class that consisted of one big fireman and two huge ex military men and I immediately thought I would not fit in. I have never met a more encouraging and helpful group of people that made me feel right at home and that's when I realized how amazing the Crossfit community is.
Why Do You Coach?
I am grateful I found Crossfit at a young age, not only as an athlete, but as a young girl who hadn't learned to appreciate her body and what it was capable of yet. I was lucky enough to have incredible coaches from the start that not only taught me how to lift correctly, but to become mentally and physically more confident. I have been inspired ever since to become that kind of coach to someone else and nothing makes me happier than watching athletes have that "lightbulb" moment in the gym.
What's Your Favorite Exercise and/or WOD?
Since I competed at USAW Junior Nationals in 2014 I have mainly focused on Olympic Weightlifting so the snatch and clean and jerk are the two lifts that have a special place in my heart. I love the attention to detail needed to improve the Olympic lifts and how satisfying it is when you know you hit a great lift.
Tell Us a Secret!
I speak Spanish and make great tacos

I am half Greek so Pyrros Dimas is my favorite Weightlifter

Bacon is my favorite food and I could eat it with anything

I love snatching to country music
Experience/Credentials
CrossFit

Certified Level 1 Trainer
USA Weightlifting

Level 1 Sports Performance Coach
Junior/University National Competitor