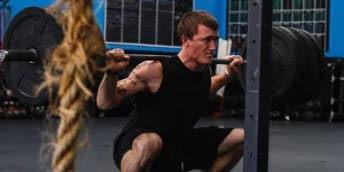 Andris Sturans
Tell Us About Yourself!
I was born in Burlington, VT and grew up in northern Virginia. I played soccer for most of my childhood until I moved on to Track and Field in high school. It took me quite a while before I realized that my passion for training and trying to reach my full physical potential was driven by a desire to be capable enough to help and protect anyone in need whenever the need arises. That, along with my enjoyment of competing is what keeps me going day in and day out.
How Did You Find CrossFit?
I ended up going to college at the University of New Mexico in Albuquerque, NM and competing as a decathlete on the Track and Field team for 3 years. My college career was riddled with injuries until a back injury immediately before my senior year lead me to turn away from Track and Field and try CrossFit. After a year of scaling everything and trying to come back from 2 bulging discs and some nerve damage in my lumbar spine, I was cleared to begin training again and decided to try and pursue a career in competitive CrossFit. I am currently training full time to try and make that dream a reality and CrossFit Infinite Strength and everyone in the community has been incredible in helping me make that happen.
Why Do You Coach?
I have always loved helping people realize their own potential in terms of mental and physical preparedness. I coached middle school Volleyball when I was in High School. I coached High School Track and Field when I was in college. Now, I'm coaching CrossFit and have not lost an ounce of passion for helping people who truly want to better themselves accomplish that in an incredible community.
What's Your Favorite Exercise and/or WOD?
I love the variety that I get to train in CrossFit. I love Snatched and overhead movements. I love gymnastics, particularly handstand walking. I think 'Murph' has to be one of my favorite workouts. The first time I did 'Murph' at an affiliate was the first time I saw the full potential of camaraderie that can arise in an environment where everyone is pushing their physical and mental limits together and want to push everyone else to do the same.
Tell Us a Secret!
Most of my tattoos are inspired by young adult novels that I have found pieces of myself in throughout my years growing up. All of them have made me cry at some point or another. Most people only know me for my serious demeanor while training or coaching at the gym, but I am definitely at the mercy of my emotions, not the other way around. I just have a lot of practice choosing when to express them.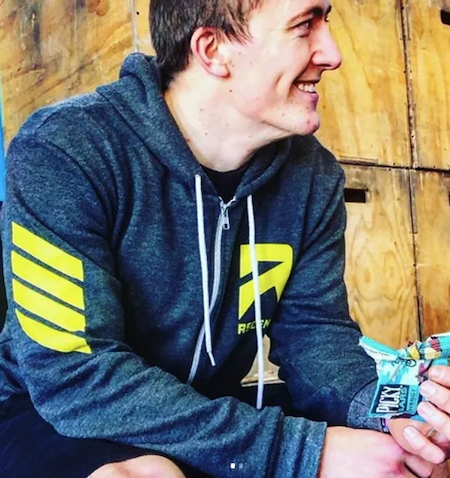 Experience/Credentials
Coaching Experience

Middle School Volleyball
High School Track & Field
CrossFit (1 year)